Is Business Services a Good Career Path? was originally published on Forage.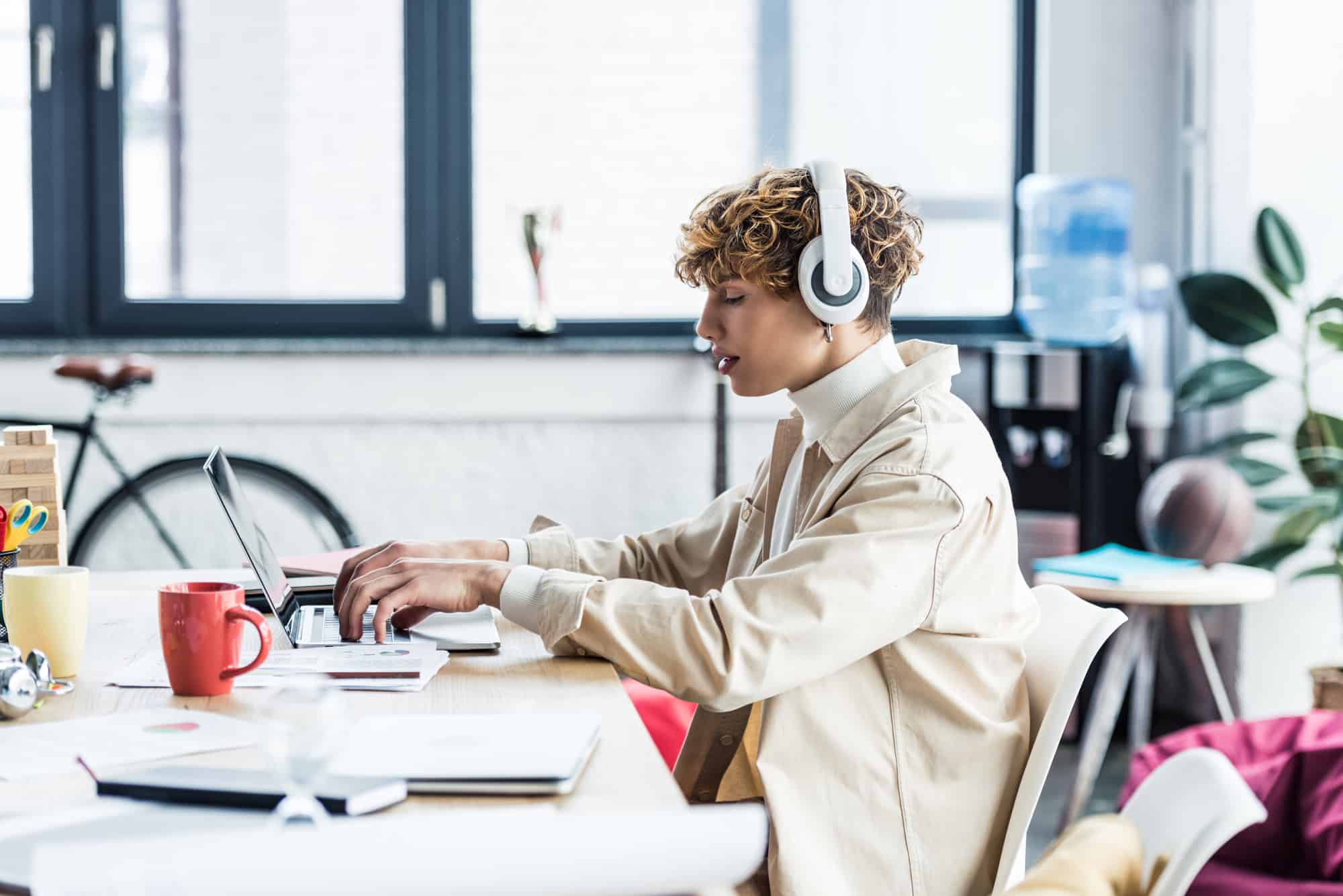 Business services is a broad career category that includes sectors like information technology, engineering, architecture, law, advertising, marketing, staffing, consulting, facilities management, waste management, shipping, and security. Are you conducting career planning and wondering: Is business services a good career path? In this guide, we discuss:
What Is Business Services?
The business services industry in the U.S. consists of about 420,000 single-location or multi-site companies with combined annual revenue of about $950 billion, according to Dun & Bradstreet First Research. Because of the assortment of companies within business services, this sector can be a good career path, offering various ways to put your education and skills to work.
Generally speaking, people who work in business services don't create products but support other businesses that offer products and services.
"Business services professionals … are often the ones who come up with creative solutions to problems and help businesses save time and money," says Drewbie Wilson, vice president of Break Free Academy, which trains sales professionals, entrepreneurs, and executives on topics such as lead generation and social media marketing.
What Do Businesses Services Jobs Pay?
Due to the array of jobs available in business services, pay runs low to high. For instance, the highest annual pay for a security guard is $50,858, according to the Glassdoor job review website. Meanwhile, Salary.com says the typical yearly salary for a high-level advertising executive is $225,341.
Since there are so many jobs in business services, it's hard to pin down the average pay for someone who works in this sector.
Types of Careers in Business Services
The types of careers in business services are seemingly endless. Here are some of the possibilities.
Sales consultant
Digital marketing specialist
Event planner
Facilities manager
Advertising account executive
IT specialist
Human resources director
Corporate general counsel
Shipping coordinator
Private security manager
Corporate recruiter
Trash truck driver
Mechanical engineer
"If you are considering a career in business services, it is important to weigh the pros and cons carefully to decide if it is the right path for you," Wilson says. "Because the business services industry encompasses such a wide range of occupations, it can be difficult to get a clear understanding of what the role entails and whether or not it would suit you."
By completing one of Forage's free virtual work programs, you can get first-hand knowledge of the day-to-day tasks associated with many jobs in business services, including human resources and information technology roles. Check out our course catalog.
Entry-Level Jobs in Business Services
Just as there are many careers in business services, there are many entry-level jobs. Among them are:
Junior advertising account executive
Human resources assistant
Associate at law firm
Help desk technician
Junior environmental consultant
Recruiting coordinator
Apprentice engineer
Payroll clerk
Some of these jobs might require nothing more than a high school diploma, GED or vocational degree. However, other jobs might demand a bachelor's degree or graduate degree.
Pros and Cons of Business Services Careers
There are always advantages and disadvantages to any career path. Here are some of the pros and cons of business services careers.
Pros
1. Numerous options
Given the number of sectors within business services, someone interested in a business services career enjoys many choices. For instance, if you have strong customer service skills, you might want to pursue a career in HR, says Jennifer Spinelli, founder and CEO of home-buying company Watson Buys and an IT management and operations consultant.
"There are plenty of opportunities for advancement in business services," Wilson points out. "With hard work and dedication, it is possible to move up the career ladder into more senior positions."
2. Remote work
Many jobs in business services can be done remotely, giving you the flexibility to work from home or anywhere else that offers a good internet connection, Spinelli says.
"This is a great option for those who don't want to commute or who need a flexible schedule," she says.
3. Job prospects
Driven in part by the rise of technology and the impact of the COVID-19 pandemic, demand for business services is growing, especially among companies that want to outsource certain kinds of tasks, according to data and research company Statista. The U.S. Bureau of Labor Statistics predicts 2.1% annual employment growth in the supersector of business, professional, and scientific services from 2020 to 2030.
"If you are looking for a challenging and rewarding role that offers plenty of opportunities for advancement, then a career in business services could be the perfect choice for you," Wilson says.
Cons
1. On-the-job pressure
Some business service jobs can be pressure-filled, especially if you're working in a fast-paced environment, Spinelli says. So, if you don't handle stress well, this might not be the right career path for you.
"The work can be stressful and demanding, often requiring long hours and tight deadlines," Watson says.
2. People skills
If you don't have well-developed interpersonal and communication skills, business services might not be the best fit for you, Spinelli advises. Why? Because many jobs in business services require close collaboration with clients.
3. Education requirements
Some jobs in business services might require a high level of skills or knowledge. For instance, some positions might demand a firm grasp of math. Many roles require at least a master's degree.
"If you're not sure what specific skills or knowledge you need, research the position you're interested in or talk to someone who already works in that field," Spinelli says.
Are you considering multiple industries? Learn whether professional services is a good career path.
Image credit: VitalikRadko / Depositphotos.com
The post Is Business Services a Good Career Path? appeared first on Forage.